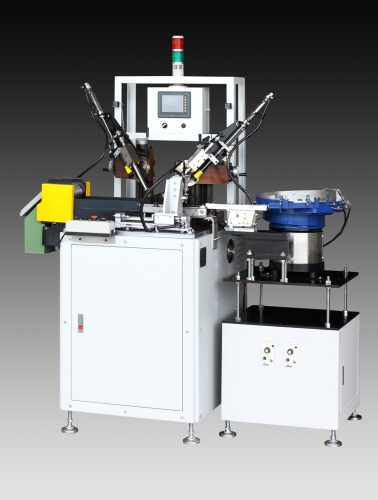 Fully Automatic Vacuum Type Oil Seal Trimming Machine
Model:

ANR-20, ANR-40, ANR-60

Country of Origin:

Taiwan
Detail Specifications / Descriptions
Operation :
This machine is especially suitable for trimming the flash of large volume oil seal.

Auto feeding, trimming, and collecting most of the trimmed flash.
The vacuum will suck the oil seal through the mold during the cutting period.
There are many cutting modes for the user to choose.
This machine separates the flash from the trimmed seals to shorten the processing time.
This machine avoids imprecise cutting because the central point is static while the spindle is rotating.