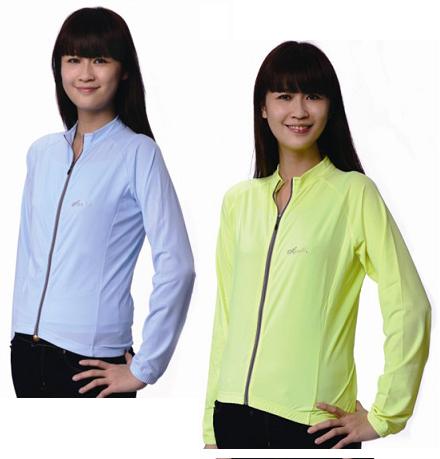 Sunsoul Sweat Wear
Model:

Sweat Wear

Country of Origin:

Taiwan

Material:

Nylon / Spandex 84/16

Color:

Blumod / Yelomod
Detail Specifications / Descriptions
UPF: 50+
http://www.youtube.com/watch?v=JMo06mjFPQY

Blumod & Yelomod revolutionary recyclable fabric is the first of its kind
to selectively amplify healthy light from the sun and deliver it to the skin
while blocking the harmful ultraviolet rays. Science has long known the
sun was good for you, but the dangers of UV light made exposure risky.
Hoii's unique material, which acts as a selective filter when it's exposed
to sunlight, the dense knit material captures UV rays from the sun and
blocks it to a degree of UPF 50+. Now, the quest for healthy skin can
move back outdoors.