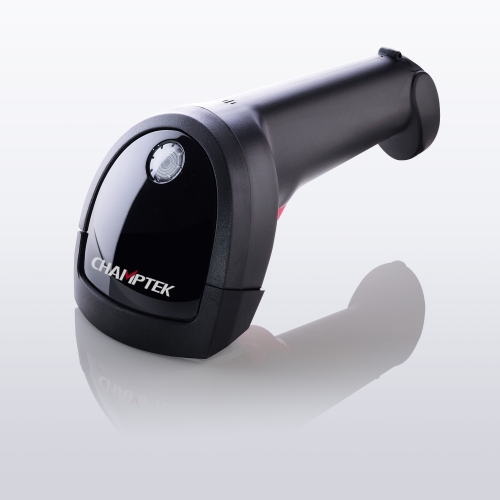 Multi-lines Gun type Laser Bar Code Scanner
Model:

LG710

Country of Origin:

Taiwan
Detail Specifications / Descriptions
Descriptions

LG700 is a brand new rugged gun-type multiple laser lines bar code scanner which is designed especially for retail, logistic and warehousing management market. We include friendly functions and with replaceable multiple interface cable options that makes it more easily to be operated by the customers to accommodate it to user environment.
LG700 has most modern design with rugged casing which supports IP54 sealing protection, its reading depth ranges up to 300 mm, and the scan speed is up to 500 scans per second. for the majority of 1D bar codes and GS1 DataBar™ codes. It has most cutting-edge design supports both multiple laser lines mode and single laser line mode which can be switched by double click trigger manually. A stand option can be ordered to facilitate hand-free reading options.
LG700 is a high performance gun-type laser scanner, which provides the customer with the most cost-effective solution in the market. It is perfectly suitable and definitely the best choice for any retail and logistic environment.


Specifications

Performance
◎ Light Source 650± 10nm VLD
◎ Depth of Field Up to 300mm@20mil/0.5mm, PCS90%
◎ Resolution 5mil/0.127mm@PCS90%
◎ Scan Rate 50 scans per second ±5%
◎ Print contrast ratio 30%
◎ Indicator Beep and LED (Good read Green)
◎ Interface KBW/RS232/USB (HID or Virtual comport)

Physical
◎ Color available Black (Cap and Grip) / Black(Cap), Beige(Grip)
◎ Weight 163.4g

Electronic
◎ Operating current 65mA
◎ Standby current 45mA

Environmental
◎ Ambient light Up to 5,000 Lux
◎ Operating temperature 0°C to 50°C(32°F to 122 °F)
◎ Storage temperature -20°C to 70°C(-4°F to 158 °F)
◎ Drop resistance 59.05 inches(150cm)
◎ IP Sealing IP54
◎ Symbologies Automatically discriminates major standard 1D bar codes, include GS1 databar - Omnidirectional, Expanded and Limited codes.