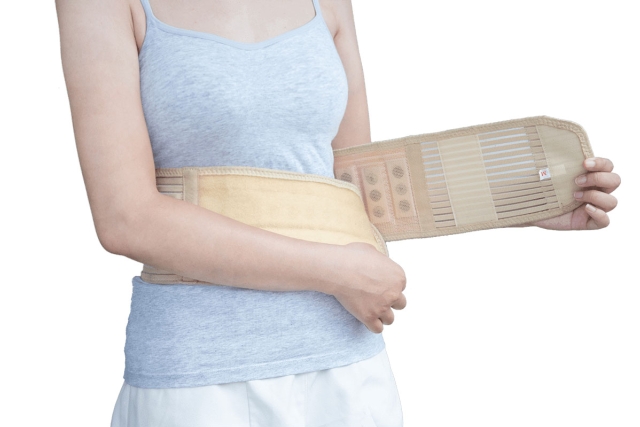 Magnetic with far infrared rays support belts
Model:

MT-SP1

Country of Origin:

Taiwan
Detail Specifications / Descriptions
Specifications:

Fabric material: 20% cotton, 20% Nylon, 35% Nylon Mono Yarn, 25% Polyurethane Span Yarn.
Magnets: Bio ferrite magnets in round type.
Features: Healthy, flexible, comfortable, breathable, strong support, shape your waistlines. Pain relief, activating the blood circulation etc.
Magnetic Strength: Around 800 ± 10% Gauss.
Size: S: 34"; M:38"; L:42"; XL: 46"; XXL:50"
Features:

(1.) Magnetic health care product is developed based on the theories of a great ancient Chinese medical invention: ACUPUNCTURE!

(2.) Every living body exists within a magnetic field. The medical applications of magnetic force have been proved by clinical experiments as well as modern medical science.

(3.) Our products could adjust the human body static electricity and magnetic field.

(4.) Besides, magnetic force improves blood circulation, increase blood oxygen and metabolism, release stiff neck, stiff back, stiff shoulder and muscle tension. Also helps reduce mental pressure and fatigue. Of course, magnetic force will make you feel more comfortable!

(5.) Healthy, Strong support, Breathable, Comfortable, Flexible.


Cautions: Please be noted that the followings are not suitable to use our products.

1. Patients who wear hear adjuster.

2. People who use high-voltage machineries or work with high-voltage wire.

3. During electronic facilities usage for clinical examination or X-ray treatment.

4. Children under 7 years old.

5. People who are allergic to metals.

See more complete detail
Item No. Width Length:S
Length: M Length: L Length: XL Length:XXL
MT-SP1 6" 34"
38" 43" 46" 50"